Residential Plumbing Services in Winston Salem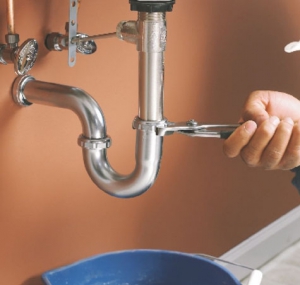 Even slow water leaks can lead to long term damage in a home, from soaking through walls and floors, to enabling mold growth. Whether it's a large emergency water line breakage or a straight-forward faucet installation, our expert residential plumbing installation and repair services will prevent more expensive issues in the future.
Most of our customers are return customers.
Piedmont Plumbing Repair provides full service plumbing repairs including:
Water leak detection, repair, prevention.
Installation of electronic water leak sensors.
Repairs or replacement of water heaters, water lines and toilets
Drain cleaning, repair, maintenance
Remodeling & additions, fixture replacement & resetting
Frozen pipes and faucets
Water line installation, repair, replacement
Our plumbing wizards can check your plumbing system such as the water heater, drain pipes, exposed hot and cold water lines, washing machine hoses, and faucets for leaks, age, proper ventilation, and locations of probable malfunctions. We'll bring these to your attention and provide you with a estimate for any recommended repairs. Then, we'll schedule the repairs for a time that's convenient for you and by making the repairs before the condition worsens we'll be helping you save money.