Emergency Plumber Service in Winston Salem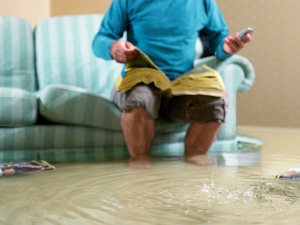 A plumbing emergency can occur at any moment, and if not expertly handled, could eventually become a water damage catastrophe. To get your home up and running again quickly, we provide 24-hour emergency plumbing service.
Understanding that a fast response can be the difference between a small clean up and extreme water damage repair, we will be out to your residence or business rapidly. 24 hours a day, 7 days a week, commercial or residential, Piedmont Plumbing Repair will be happy to help!
What Should You Do In a Plumbing Emergency?
If you are experiencing a plumbing emergency, the first thing you should do is remain calm. The next thing you should do is to find the main water valve and shut it off to prevent further water damage in your home. Then you should contact us right away! We will be happy to help you no matter when you call. No problem is too large for us to fix. A plumbing emergency never happens when you plan, so having the peace of mind provided by our technicians is imperative. Call us today to find out how our technicians can help you today!
Piedmont Plumbing Repair Emergency Services
Throughout the cold weather months in our area, it is common for frozen or burst pipes to become an issue. With a professional plumber on-call, our standing emergency plumbing services include frozen pipe repair so you can get them patched up fast.
Whether it is overflowing toilets in an apartment complex, a dripping faucet in your home, or leaking sinks in a retail complex, we'll have you totally covered. Someone should be available to answer your call, 24 hours a day, 7 days a week, 365 days a year. The emergency 24 hour plumbing service is available to all of Winston Salem and surrounding areas.